Most of us are using our smart phone cameras to snap pictures every single day. But one day you might realize there's 6000 photos on your camera roll—or in cloud storage—and it will seem quite overwhelming to deal with.
When it comes to managing your digital photos, here are a few tips to keep your stress low and your organization skills high!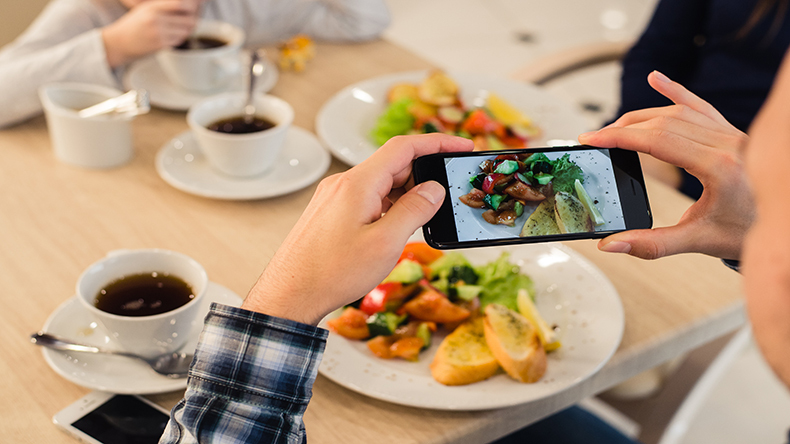 1) Always delete extras. Duplicates aren't cute.

When using smartphone cameras and taking photos digitally, it might seem like we have unlimited storage on our devices. But one day you'll realize that you didn't have room for 15 pictures of the same thing. Help your future self out and curate as you go. We know it's always tempting to snap a few extras just to ensure we 'got the shot', but in reality, you probably got it the first time—so always delete the extra ones you don't need. This will make it easier to find older photos and save you a future headache of deleting hundreds of duplicates at once when your storage space nears its capacity.

2) Make albums regularly.
One of the great things about using our phones as cameras is the built-in organizational features. It's incredibly easy to create albums on your iPhone or Android, and the more you get used to doing it, the faster you'll get! You can create an album for any special event you attend or trip you go on. And speaking of traveling, if you want to use your phone abroad, don't forget to check out roam & RELAX!
When you get home from your holiday or event, simply take a few moments when all is said and done and create an album. Having albums ready to go also makes it so much easier to show your pictures to others because...
Have you ever taken out your camera roll to show a friend pictures of an event, only to swipe one too far and end up on a collection of selfies you never wanted anyone to see…? Yeah, us too. If you have an album created separate from your main camera roll or gallery, you'll never have this embarrassing moment again!
Albums also make it easy to stream your photos to a digital picture frame if, for example, you wanted to showcase a memorable trip. Just select the album itself instead of streaming through your entire camera roll.
3) Favourite your standout moments.
Do you ever see someone post an amazing throwback picture and wonder how on earth they were able to track it down? Well, did you know you can actually 'favourite' your own photos? On both Androids or iPhones, simply tap the heart icon when viewing a photo. This will automatically put your best photos into a separate album for easy access. By taking a second to do this every time you capture a special photo, you'll forever be stocked on memorable moments to share with friends and family. Your Throwback Thursday game will be less stressed and more blessed.
4) Edit your photos like a pro.
Sometimes half the battle of dealing with photos is editing them so they pop on your social media feed. There are a ton of YouTube tutorials to help you make the right adjustments when it comes to colour, contrast, highlights, and more. Here is a tutorial that uses a free Google app called Snapseed (available on both Apple and Android) to edit like a pro.
If photography and social media are becoming more than just a pastime for you, it might be worthwhile to use a program called Lightroom (by Adobe). You can also find different presets to give your feed a more cohesive aesthetic. Various brands, social media stars, and celebrities will often have a similar 'look' to all of their photos. This is achieved through what are called 'presets'—and can be found by googling 'Lightroom presets' (you might have to pay for the good ones!). But sometimes the best things ARE free, and VSCO and Afterlight are incredible apps with plenty of preset and editing options. Here's a quick tutorial to show you how.
5) Create memorable videos to share.
Ok, it might sound like a nuisance to do, but trust us when we say that it's easier than ever to make your own personalized videos! This is a great way to preserve your memories and share them with others on social media. You can include pictures, video footage, music, text, and various effects and templates. There are a ton of apps out there to help you do this (some free, and some for a fee), but our favourites would have to be:
6) Backup. Backup. Backup.
Yes our phones are more durable than they have ever been and many newer models are waterproof (should they take a dive somewhere wet), but you just never know what could happen to your device. Always backup your data and your precious photos will be preserved!
If you are curious about investing in cloud storage for your photos beyond what phone manufacturers offer, here is a list of some other options. And it never hurts to create a physical backup, too. Typically every photo you take on your smartphone is between 1 and 4 megabytes in size. Therefore, an external 1 terabyte hard drive can hold hundreds of thousands of your photos! (1 terabyte = 1 million megabytes!) Available for around $70, an external hard drive is a one-time investment that secures you a backup OF the backup.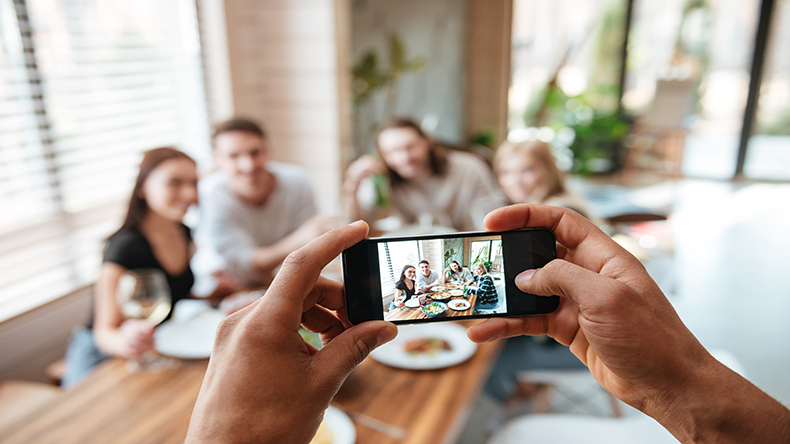 Do you do any of these things already? Let us know in the comments! And we love a good camera phone—right now you can choose any device for $0 upfront on a new 2-year voice & data term with Plus Pricing and pay off the device cost over 24 months. Visit a SaskTel store today!